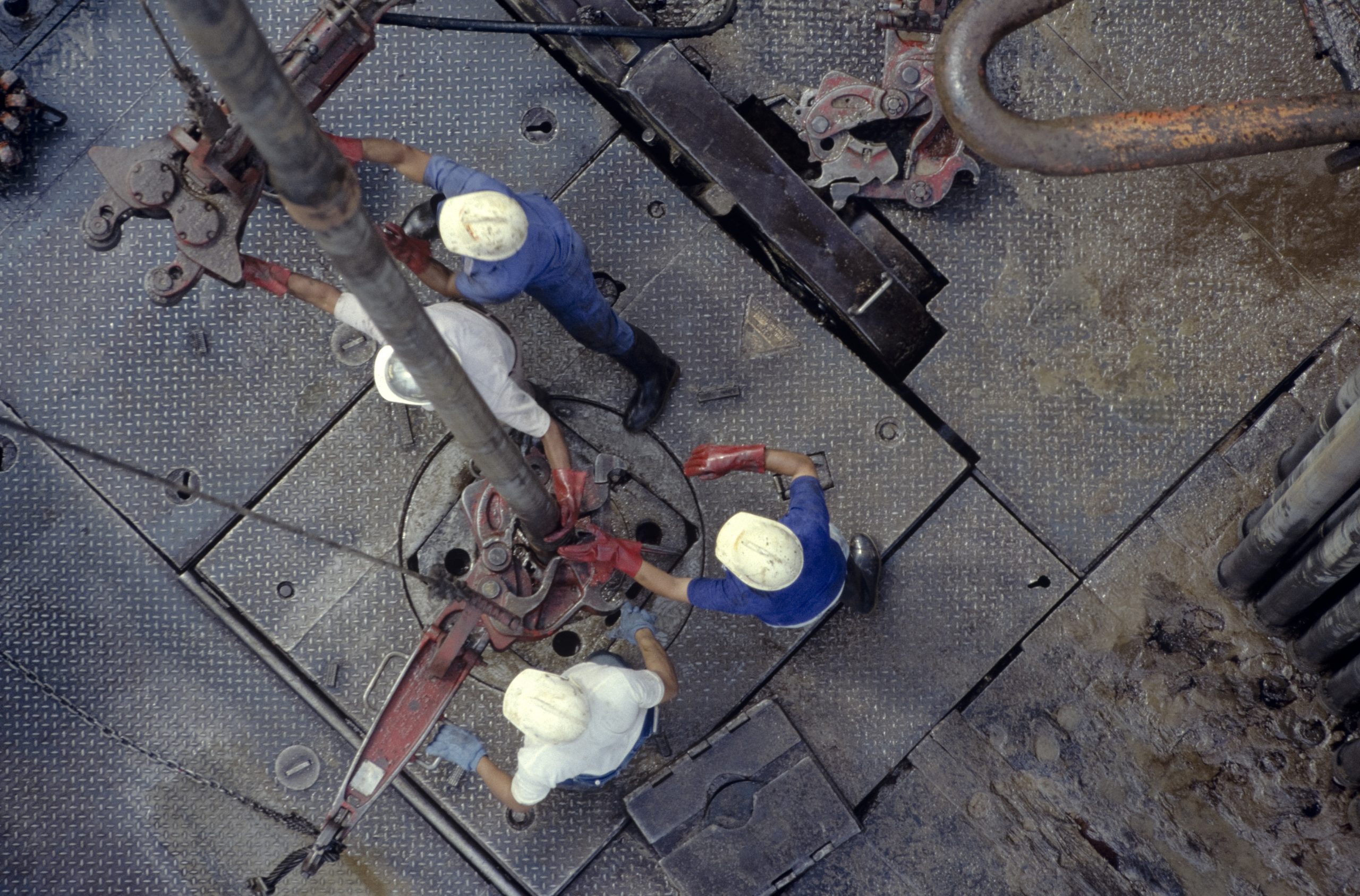 Computer vision can help ensure that the people and machinery are working safely, efficiently, and correctly. We partnered with Anadarko to deploy the first real-time computer vision tools on offshore rigs to improve safety and save money.
Artificial Intelligence, Machine Learning, and Knowledge Exploration
KPI-VISION
Anadarko Petroleum
Safety in Extreme Conditions
To keep people safe in extreme industrial environments, it's critical to know where everyone is and what machinery is in motion. Unfortunately, modern person-tracking sensor technologies are not well-suited to harsh conditions.
That's why Anadarko Petroleum partnered with us to build the first real-time computer vision technology that works in the extremely hazardous environment of offshore drilling rigs.
How KPI-VISION Works
Our KPI-VISION software automatically tracks people and machinery on the rig floor to deliver simultaneous results. It confirms whether people are following best practices, and it analyzes machinery motion to optimize efficiency. That helps rig superintendents better understand their operations.
Deploying cutting-edge technology to extreme environments is no easy feat. It takes not only a deep understanding of modern artificial intelligence and machine learning, but also the engineering skills to make sure KPI-VISION is operational when the rig is operational, 100% of the time.
With KPI-VISION, we accomplished both: we delivered software that generates useful information, and our engineering know-how ensured that we achieved better-than 99.99% up-time during our 3-month technology demonstration.
Explore KPI-VISIONS's Extreme Capabilities.